About Taleswapper
Taleswapper is a production company with an emphasis on feature-film development.
Why the name Taleswapper?
Taleswapper is a beloved character from Orson Scott Cardís bestselling The Tales of Alvin Maker series who had a knack for gathering, creating, and telling stories that moved whoever heard them.
Who are we?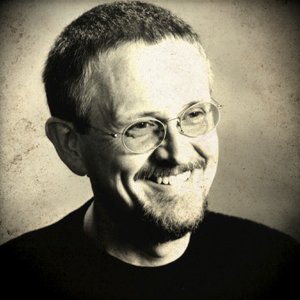 Orson Scott Card
New York Times best selling author, Orson Scott Card is widely recognized as one of the most prolific, imaginative and powerful storytellers of our day. His work has been published and distributed worldwide, and has enjoyed extensive and repeated critical acclaim, international appeal, and commercial success.
Nobody had ever won the Hugo and Nebula awards for best novel two years in a row, until Orson Scott Card received them for Ender's Game and its sequel, Speaker for the Dead. Ender's Game is currently in production, slated for a major blockbuster release.
Perhaps Card's most innovative work is his highly popular American fantasy series The Tales of Alvin Maker, whose six volumes are set in a magical version of the American frontier.
But Orson Scott Card's experience is not limited to one genre or form of storytelling. Mainstream novels include, Pathfinder, Treason, Lost Boys, Homebody, and Enchantment, which is currently in development as a major motion picture.
Card has taught writing courses at several universities and at such workshops as Antioch, Clarion, Clarion West, and the Cape Cod Writers Workshop.
---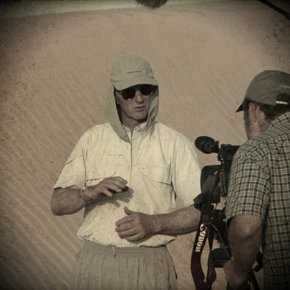 Peter Johnson
The late Karl Malden, former president of the Academy of Motion Picture Arts and Sciences and Academy Award winning actor, said of Johnson, "If I were a producer and had a script that I wanted to do, the man I would hire to direct it would be Peter Johnson." His credits include: as Director, The Mountain of the Lord, A More Perfect Union (EMMY), Man's Search for Happiness, The Restoration, Zion's Camp. Producer and/or Director of The Witching of Ben Wagner (Disney), Encyclopedia Brown (HBO), How Rare a Possession, Journey of Faith, The New World, Between Heaven and Earth, On Sacred Ground. Writer of Disney's 1988 top-rated Sunday Night movie, Thanksgiving Promise, with Blaine Yorgason, as well as other screenplays, such as, Treason, The Insiders, Charlie's Monument, and A Voice from the Dust. Other credits include The Sting, Part II (Universal); Twilight Time (Dan Tana Productions); SKAG (NBC); Beyond the Poseidon Adventure (Irwin Allen Productions); Miracle on Ice (ABC); Word of Honor (CBS); and The Streets of San Francisco (ABC). He is a member of the Director's Guild of America (DGA).
---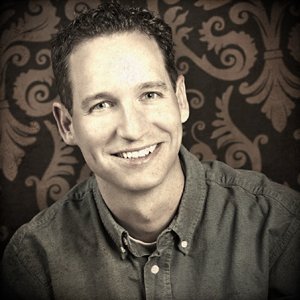 Aaron Johnston
Aaron Johnston is a New York Times bestselling author, whose novels include Invasive Procedures, Earth Unaware, and Earth Afire, all written with Orson Scott Card. Booklist called Aaron's first novel: "Pace, characterization, and chilling suspense all polished to a high gloss." He also writes comics for Marvel and DC Comics, including issues of the New Adventures of Superman, Ender in Exile, Speaker for the Dead, League War, Formic Wars, and Dragon Age, which was based on the bestselling RPG game from EA Games. Aaron's play Lifeloop, based on Card's short story, premiered at the Whitefire Theatre in Los Angeles and has since been performed at Western Illinois University. Other screenplay adaptations include: The Multiple Man, Feed the Baby of Love, Dogwalker, Sarah: Woman of Genesis, and others. A gifted improviser, Aaron is a former sketch writer and member of the Garren's Comedy Troupe and the LA-based Improv Factory. Aaron is also the recipient of multiple ADDY, Telly, and Communicator Awards, writing hundreds of radio, TV, or other advertising pieces for brands such as BMW, Denny's, General Motors, and Verizon Wireless.